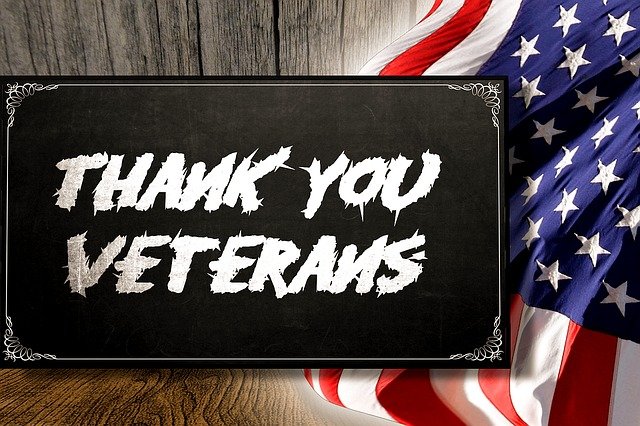 Thanking Our Veterans
I want to take a moment to thank all our veterans, both those serving today, and those who have served. Having worked for the Navy as a civilian for almost twenty years made me appreciate their dedication and sacrifice serving our country as well as our allies.
I'd like to take a moment and share some thoughts of our responsibilities to our veterans and soldiers that do not and have not served in the armed forces. We ask a lot of those who have chosen to serve. It is way more than leaving families for long deployments. It is the responsibility we have when they return home. When someone takes another life, even when it is in self defense or at war, there is still a very heavy burden. A karmic burden that person carries. To me, Post Traumatic Stress that a soldier experiences isn't just an individual problem they have to deal with. It isn't just a family issue that has to deal with their loved one they witness suffering. It is a society and collective issue. We too must carry some of the burden and responsibility. We vote for and support leaders that send them to wars. They go to protect our freedoms. They should not be asked to suffer the burden alone. Energy doesn't not stay inside and be contained. It ripples out. It may effect the individual the most, but it ripples out. The next to be impacted the most is the family and then it continues to ripple out. It isn't enough to ask the VA and other veterans and soldiers to be the caregivers and support system. We must also step up and support them and I don't mean waving a flag and clapping at parades and sporting events. And it isn't enough to share posts on social media. It requires sitting and listening to them. It requires us becoming more conscious of the burdens they are experiencing. It requires us feeling really uncomfortable too. It isn't enough to let them to carry guilt and pain and suffering. Wouldn't the burden be more easily carried if it was distributed amongst many of us after all?
I am sharing the link to this Ted talk that I feel is so appropriate to listen to on this Veteran's Day.
https://www.ted.com/talks/steve_gunn_moral_injury_in_combat_holistic_and_community_healing