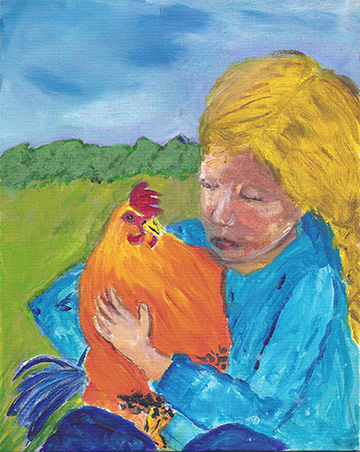 Everyone Has A Story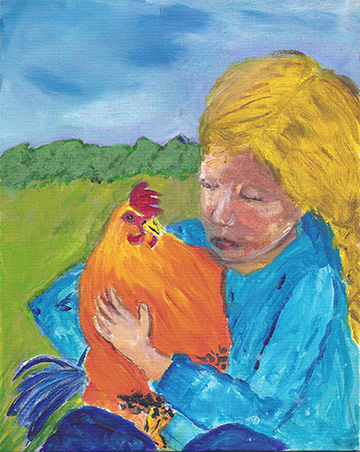 I've spent some of my time during the pandemic writing stories. I started a children's chapter book before the pandemic struck and the first months of lockdown, I spent a lot of time writing that story. Then I took a break on writing that story when the idea for Booster the Rooster struck. That story flew out of me and I stretched myself further by illustrating it myself. I hadn't done any real painting in years (before my move to Oregon and starting my own alpaca farm). I was rusty, but I had so much fun dusting off my brushes and giving it a go.
What I've noticed when I talk about my stories I've written or I'm currently working on is how everyone tells me they have an idea of their own. They all wish to "Someday" sit down and right a story about a pet they have or had or something else that they feel was so important to them. I always encourage them to do so. Sadly, so few sit down to do so. I wonder if it is a creative insecurity block they have? Maybe they don't know how to start? What stops you from writing that story that you want to create?
When I began writing my Booster the Rooster story, I actually had no vision of publishing it. I was just having fun creating the story. To be perfectly honest, the idea of being able to illustrate a book myself was something I never in a million years thought I'd ever be capable of doing! Maybe that is why I wanted to write a book geared to pre-k aged kids. That would be an audience I feel comfortable seeing my art!!!! Truly the reason I wrote that story and did the art for it was simply because it was FUN!
As I wrote the Booster the Rooster story, my experience from my counseling children days started to re-engage. Working with kids was ALL about being in the imaginal world. Their emotional healing happened in their imagination. It was in drawing and art that we did a lot of healing work together. That experience working with kids gave me ideas on how to write the story that could help them with different issues. Because of having that earlier experience working with kids and knowing what helps them heal their emotional wounds, that gave me the courage to proceed with publishing the book. And it helped me unblock where I was stuck on the bigger chapter book for older kids. (I'm still editing away on that one!).
There is something that makes you feel vulnerable when you write stories and at the same time it is a safe place to put your more authentic voice out into the world. And writing fictional children stories allows that freedom even more so! And it help us heal our inner childhood wounds too simply by writing from our imagination.
I've thought about starting a writing group with a few folks. Maybe having a little support group would help bring those stories out!